Woodworking Plans for Cribs: A Beginner's Guide
If you are a new parent or grandparent who wants to create a secure and attractive crib. For your young child, look no further.
If this is the case, you're in luck! This piece will walk you through the process of building a wooden crib. Starting with tool selection and wrapping up with the final touches.
We'll also give you some tips and tricks to create a durable and beautiful wooden crib. That surpasses safety standards. So, let's dive in.


Choosing The Right Woodworking Plan For Your Crib
The first thing you need to do when making a crib is to create or get a woodworking plan.
Using a woodworking plan serves as a guide. And outlines every aspect of your woodworking project.
Including the type of wood to use, the size of the crib, and the accessories to include.
It is essentially a roadmap that leads you through the entire process.


Types Of Crib Woodworking Plans
There are two main types of woodworking plans for cribs: fixed and convertible.
* Fixed cribs are designed to be used for infants and usually can't be converted to a toddler bed.
Cribs that are fixed are meant to be utilized for infants. And usually cannot be converted into a toddler bed.
These cribs are the most prevalent type of crib and are available in various styles.
With unique features like adjustable mattress heights and rails to protect against teething.
* Convertible cribs are created with the ability to evolve alongside your little one.
And they can be transformed into a toddler bed, daybed, or even a full-size bed.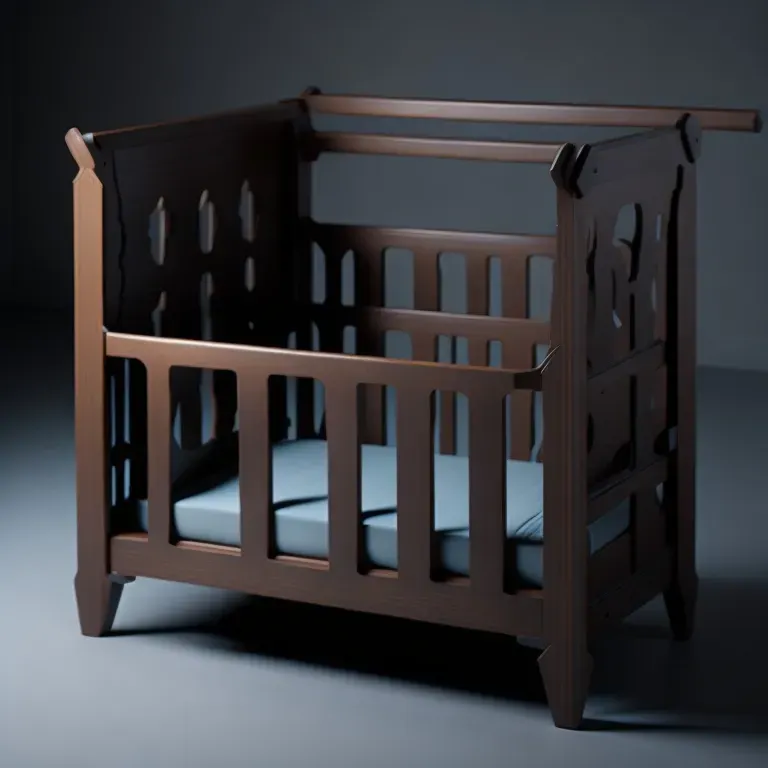 Convertible cribs are more expensive than fixed cribs. But they're a great investment because they can be used for years.
Safety Standards for Cribs
Before beginning the crib-building process, it's crucial to adhere to certain safety guidelines.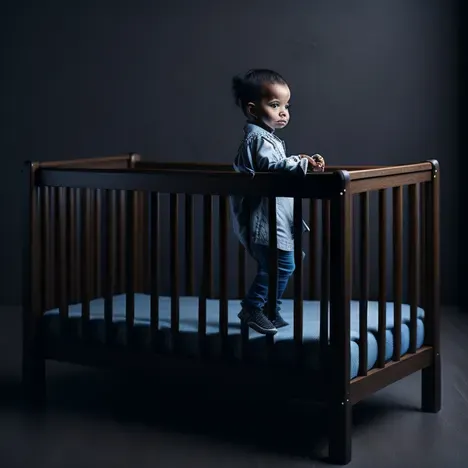 To guarantee that the crib is safe for your baby. Here are some key safety measures to keep in mind:
To avoid the risk of the baby's head becoming trapped, the gap between the slats must be no more than 2-3/8 inches (60 mm).
* The crib mattress should be firm and fit snugly within the crib so that there are no gaps.
* The crib should not have any cutouts, such as designs on the headboard or footboard, that could trap your baby's head or limbs.
* The crib should not have any loose or missing hardware, such as screws or brackets, as they could lead to choking hazards or other injuries.
* The crib should be sturdy and durable, made of solid wood with no splits, cracks, or knots.
Tools and Materials Needed
After obtaining a woodworking plan. The next step is to collect the required tools and materials.
Proper tools and materials are essential for a successful woodworking project. Here's a list of tools and materials needed:


Tools
* Table Saw
* Jointer
* Planer
* Band Saw
* Drill press
* Router
* Chisels
* Hammer
* Clamps
Materials
* Solid wood boards
* Sandpaper
* Wood finishing oil
How to Build a Wooden Crib
Now that you have acquired the necessary tools and materials, it's time to commence constructing the crib. Here are some steps to follow:
1. Cut the wood to size and plane it to the correct thickness using a planer.
2. Cut mortises and tenons for the bed frame and headboard.
3. Glue the headboard, legs, and side rails together.
4. Once the glue dries, sand the crib and apply a wood finishing oil.
5. Finally, attach the mattress and any additional accessories, such as teething rails or a mobile.
FAQ
1. What is the best wood to use for a crib?
The best wood to use for a crib is hardwood, such as maple or ash.
These woods are sturdy, durable, and have an even grain pattern.
2. Are there any alternatives to solid wood for cribs?
Yes, you can use plywood or medium-density fiberboard (MDF) instead of solid wood for the crib.
Nonetheless, utilizing solid wood is preferred since it is more robust and long-lasting.
3. What type of finish should I use for the crib?
It's best to use a wood finishing oil that's safe for babies and meets safety standards.
4. Can I add a mobile to the crib?
Yes, you can add a mobile to the crib, but make sure that it's securely attached and out of reach of your baby.
5. Can I make a crib with a storage drawer?
Yes, It is possible to produce a crib with a storage drawer, but it is critical to ensure that the drawer is secure.
For your infant and does not present a choking hazard.
6. Should I buy a fixed or convertible crib?
planning to have more children or want a long-term investment, a convertible crib is a better choice.
However, fixed cribs are more affordable and designed to be used for infants.
7. Do I need to have woodworking experience to build a crib?
It's recommended to have some woodworking experience before building a crib.
However, with the right tools, materials, and plan, a beginner can build a crib.
8. How long does it take to build a crib?
The time it takes to construct a crib is dependent on your woodworking background and the complexity of the plan.
As a general rule, it can take anywhere from a few weekends to a month to finish building a crib.
9. Can I make modifications to the woodworking plan?
Yes, It is possible to alter the woodworking plan, but it is critical to ensure that any changes made
do not jeopardize the crib's safety or durability.
10. Are there any safety standards or regulations for making a crib?
Yes, there are safety standards and regulations that crib makers need to follow. Such as the Consumer Product Safety Commission guidelines.
It's essential to research and follow all safety guidelines. To ensure that the crib is secure for your baby.


Conclusion
Creating a beautiful and safe wooden crib for your little one. Can be a rewarding and satisfying experience, especially for DIY enthusiasts.
Following the proper safety guidelines and using the right tools. And materials can ensure that your baby has a secure and beautiful place to sleep.
Whether you choose a fixed or convertible crib. Building a crib takes time, effort, and patience.
Despite this, the final product will be worthwhile. And your child will have a personalized crib that is constructed to endure for many years ahead.
The decision ultimately hinges on your requirements and financial constraints.